Enthalpy of Mixing and Deviation from Raoult's Law: Example Problems
Try to solve these problems before watching the solutions in the screencasts.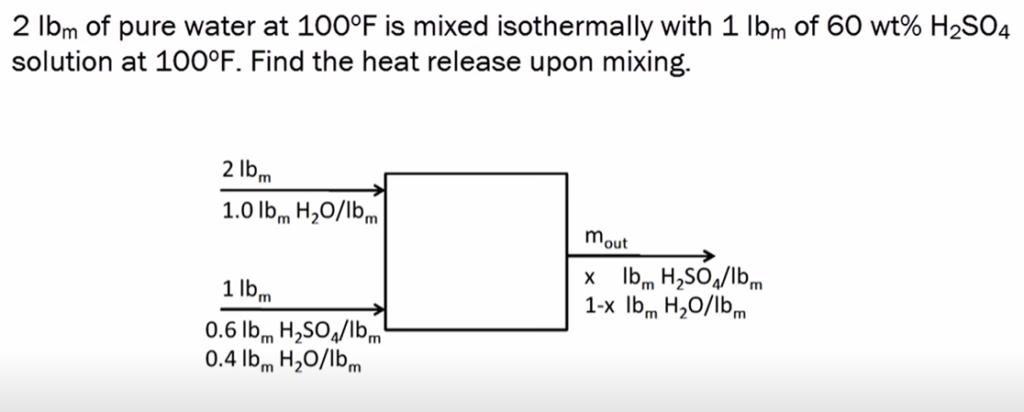 Example Problem 3 (optional)
One pound of a 20% H2SO4 solution at 60°F was mixed with a half-pound of an 80% H2SO4 solution at 60°F. How much heat must be removed to carry out this process isothermally?