Kinetics and Reactor Design screencasts
Screencasts are organized by textbook on the right.
Steady-state approximation
Catalysis, Biokinetics, Polymerization
Multiple reactions and selectivity
Batch and semibatch reactors
Residence time distributions
Undergraduate kinetics/reactor design
Graduate kinetics/reactor design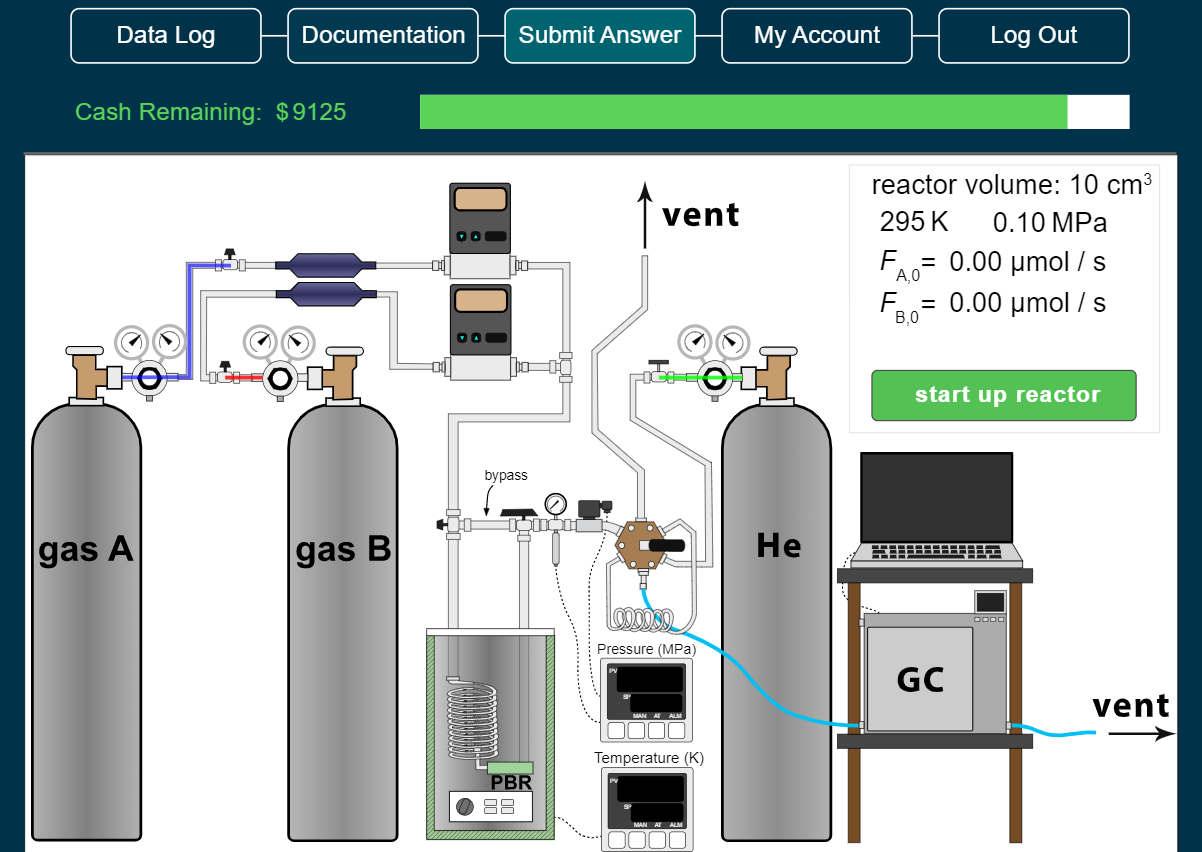 The Catalytic Laboratory is a complete laboratory that can be run similar to a physical laboratory. Students can plan experiments, collect data, and submit results online.
Screencasts sorted by textbook