Adiabatic Flash Drum with Binary Liquid Feed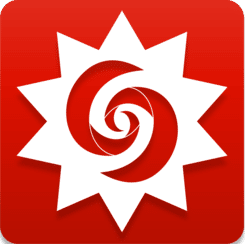 Description
A high-pressure, hot, liquid mixture of methanol and water is fed into an adiabatic flash drum (or vapor-liquid separator). Because the flash drum pressure is below the bubble pressure, some of the liquid evaporates and the temperature decreases because energy is needed to evaporate the liquid. Thus, a vapor-liquid mixture in equilibrium exits the drum. You can vary the feed mole fraction of methanol, the feed temperature and flash drum pressure with sliders. This is a continuous process, but calculations are presented for 10 moles of feed. Material balances, an energy balance and Raoult's law for vapor-liquid equilibrium are used to determine the amounts of liquid and vapor exiting the drum and the mole fractions in each phase.
here
.
About:
This simulation was made at the
University of Colorado Boulder
,
Department of Chemical and Biological Engineering.
  Author(s): Derek Machalek, Rachael L. Baumann
---
View the
source code for this simulation
Instructional video