Rankine Cycle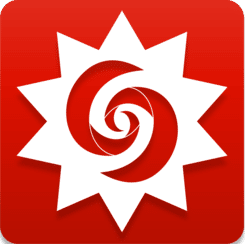 Description
Instructional video
Description
In a Rankine cycle, high-pressure liquid water (1) enters a boiler where it is heated to saturation temperature (2), vaporized, and superheated (3). The superheated steam is fed to a turbine, where it expands and generates mechanical work. The steam exits the turbine at a lower pressure and temperature as either superheated steam or steam with a vapor quality (4). After the steam is condensed (5), a pump compresses the liquid water to high pressure (1). Select "P-H diagram" to see the cycle on a pressure-enthalpy diagram. Use sliders to select the inlet pressure to the turbine, P
3
and one of four outlet pressures, P
4
. Use a slider to vary the turbine efficiency, η
T
, which is the ratio of work produced by the turbine to the work produced by a reversible turbine between the same inlet and outlet pressures. The irreversible turbine pathway (η
T
< 1) is the dashed black line on the P-H diagram; the reversible turbine pathway is the orange dashed line. Select "Rankine cycle" to view a schematic of the cycle, and select "turbine" to show the inlet and outlet conditions for the turbine and the work generated.
here
.
About:
This simulation was made at the
University of Colorado Boulder
,
Department of Chemical and Biological Engineering.
  Author(s): Rachael L. Baumann
---
View the
source code for this simulation
Instructional video