Partially Miscible Liquids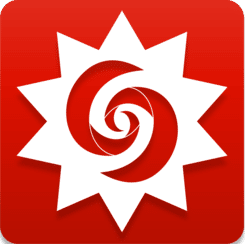 Description
Instructional video
Description
A temperature-composition diagram is shown for two liquids (A, B) that are only partially miscible within the region enclosed by the orange/purple curve. Each phase in the two-phase region contains both A and B; the α phase (represented by the purple line, mole fraction = x
A
α
) is enriched in A and the β phase (orange line, x
A
β
) is enriched in B. Outside the phase envelope, A and B are completely miscible. Sliders for "temperature" and "overall mole fraction of A" move the black dot around the diagram. The sizes of the rectangles at the top for pure A and pure B are proportional to the overall mole fraction of that component. The size(s) of the container(s) on the right is/are proportional to the amounts of the phase(s) (either α and β or a single miscible phase) in equilibrium, and the mole fractions are represented by the relative numbers of green (A) and blue (B) circles.
here
.
About:
This simulation was made at the
University of Colorado Boulder
,
Department of Chemical and Biological Engineering.
  Author(s): Rachael L. Baumann
---
View the
source code for this simulation
Instructional video